Reuse is better than recycling
Reuse is the most efficient way to reduce waste. Why?
Because it eliminates unnecessary waste from single-use packaging.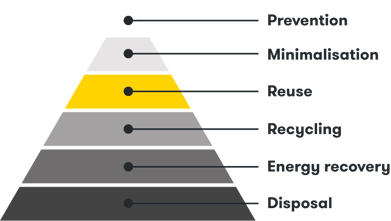 That is why we have made returning the empty RePack packaging as easy as possible. RePack users simply fold and drop the empty bag to a postbox, anywhere in the world. We take it back, check, clean and redistribute it for reuse.
Every returned RePack reduces trash and removes the need to manufacture a new single-use plastic bag or a cardboard box. It's a super simple solution to reduce trash and CO2 emissions.
What are the CO2 savings?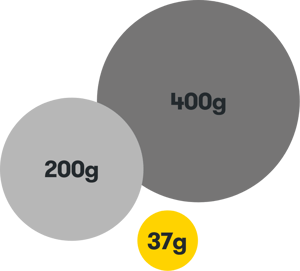 RePack is returned to reuse in letter size. Once returned, it removes the need to manufacture one single-use packaging from this planet.
Based on International Postal Company data sending a letter has a carbon footprint of 37 grams of CO2 per shipment.
Manufacturing a new cardboard box produces between 100 - 500g CO2 and one plastic bag between 100 - 200g CO2.
Returned packaging has a smaller carbon footprint than single-use packaging by a big margin.
Every return counts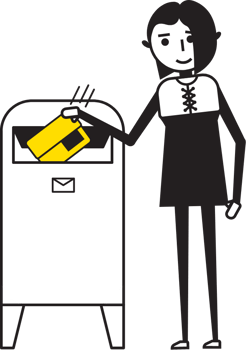 RePacks are designed to last at least 20 cycles. That is why it's made from durable, long-lasting material that is fully recyclable too!
The direct return rate is 75%. Some users keep the packaging, and that's ok, it's after all returnable and reusable. RePack's can be returned at your convenience, be it this week or even two years from now. Return is pre-paid, so no need to worry about the return costs.
Not all bags come back directly to us, some RePack's are returned directly back to RePack using brands as customer returns. Customer returns are reused by the brands for new customer deliveries, saving the need to use yet another single-use packaging.
Made from recycled material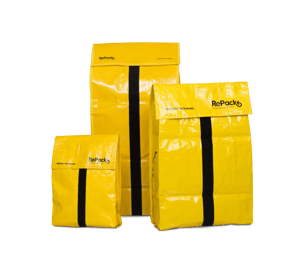 RePack is designed to be reused at least 20 times. That means the materials and the design are long-lasting and timeless.
RePack is made from recycled PP, same material as the iconic blue Ikea bag. Material is tested and chosen for its durability and ease of use.
RePack's manufacturing has a bigger CO2 impact than single-use packaging plastic bag or a cardboard box, but the return method makes RePack unbeatable in environmental performance, both in reduced CO2 but also trash.
Upcycling old RePacks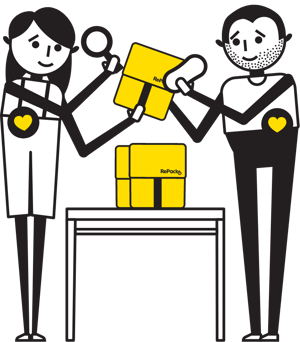 There comes a time when RePack is not fit for reuse. It's sad, but it's known to happen. At the end of the cycle, RePack is upcycled to new products.
Currently, we use the material to make new prototypes and samples for new reusable packaging designs. Leftover pieces are recycled, as the material we use is 100% recyclable.
In the long term, we want to create upcycled products from old RePacks. We believe retired RePack bags have a story to tell. The bags have been around the block a few times, carried a lot of stuff and travelled thousands of miles.
Reused RePacks deserve a new life rather as new products than in material recycling.
Ready to RePack?
We have built RePack because we believe preventing waste from happening is the best solution to tackle the global trash problem. We are working hard to improve our service and packaging solutions to make it more sustainable and we hope you will join us in this reuse revolution!