Give your customers a great RePack experience with clear instructions
Whether your customers choose RePack or receive it by surprise, provide clear instructions on how to return it to keep the reuse party going!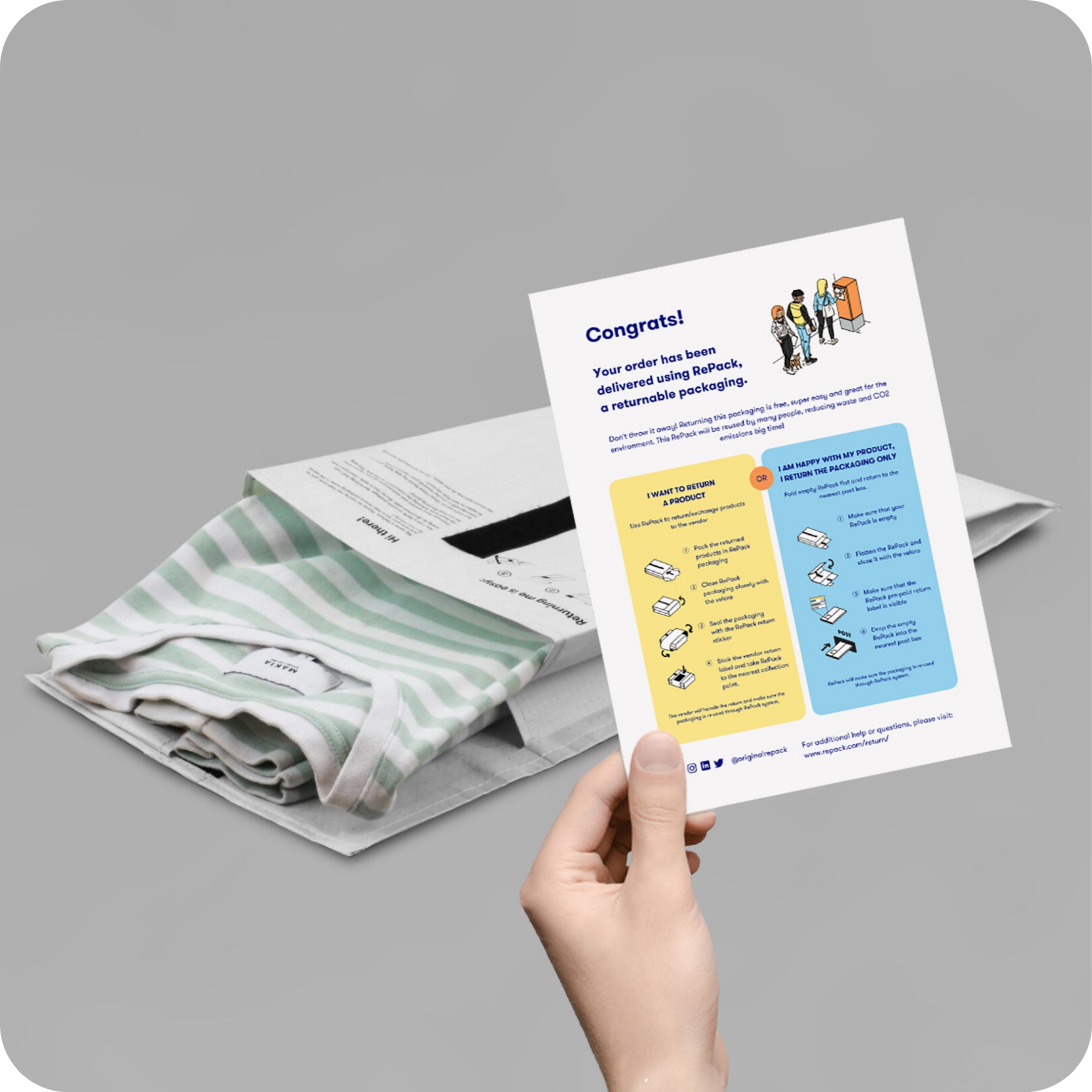 Get our generic instructions here and now
Many RePack users are already familiar with reusable packaging, but it can be new for some.
To keep the RePack return rate high and your customers happy, simply add this instruction flyer into the RePack.
It gives clear and simple instructions on how to return the empty RePack or how to return a product to your store.
Pick the right market!
Because we have different RePack models in Europe, U.S.A and Canada, make sure to use the instructions designed for your region!
See below to download our instructions in the languages you need.
If you need any support, reach out to clemence@repack.com.
Do something on brand
Some customers decide to create their own instructions. Here are some of the best examples: